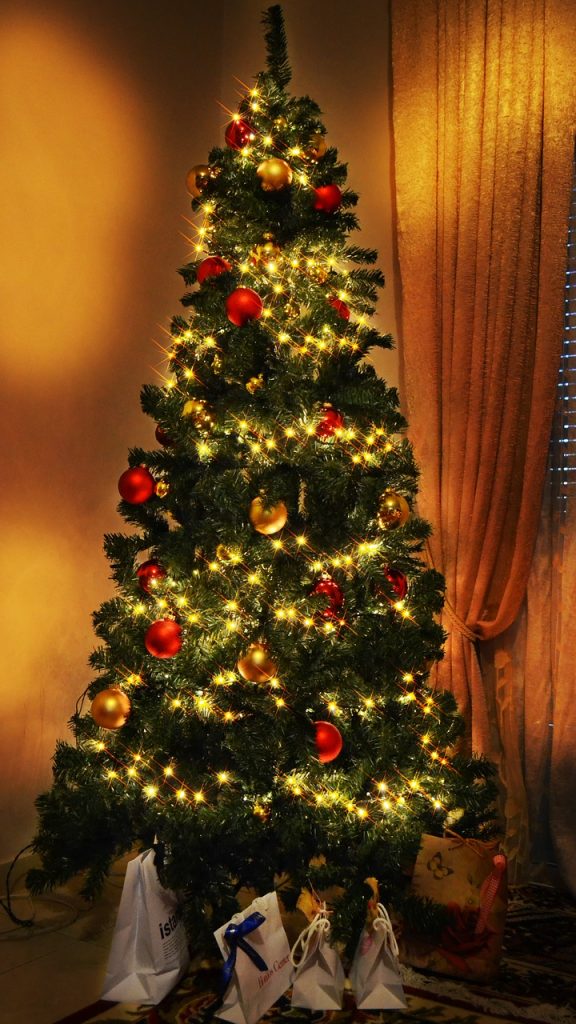 Here's 10 Ways to Save on the Holidays.
I think we all can agree that the holidays in 2020 will be a little different from previous years. The focus in almost every household is on staying safe and healthy; physically, mentally, spiritually, and financially. This holiday season should be one of caring, sharing, and remembering our priorities. On that note, here are ten ways to lessen your stress and financial worries and still be able to provide gifts for loved ones.
#1 Plan Ahead – Start your gift shopping as early as July. Look for bargains, discounts, and sales on items you know will make great gifts. If you make your gifts, begin in the summer so you're not rushing to knit a sweater or build a cabinet in mid December! Buying gifts and materials early helps lessen the stress on your mentality and your bank account. A good idea is to buy wrapping paper, bags, bows, etc. right after Christmas when their prices are drastically reduced in stores.
#2 Set a Budget -Yes, I used that dreaded word, but it's important to decide how much you can comfortably spend on gifts, and work toward your goal of meeting that amount. A fun idea is to label an envelope with each gift recipient's name, starting in the summer, and gradually fill them with the cash amount you plan to spend on them. That way you slowly but surely save the money you need for holiday gifts later.
#3 Make Some Extra Cash – A few months before the holidays, start a side hustle or take a part-time job to earn extra money for gifts and holiday meals. You could also hold a garage sale or two. Make sure you save this money for the holidays by tucking it away in a secret place and only take it out when you're ready to spend it on the holidays.
Easy Ways to Save on Christmas
#4 Make or Bake Your Gifts – There are lots of easy and thoughtful gifts you can make for family and friends. I try to bake for all of the adults and only buy for the kids in our family. I spend money on baking supplies and inexpensive but cute containers for the homemade treats. You could print special photos and frame them as gifts. You can help your children to glue seashells to wooden frames and add a cute photo of them for grandparents.
Try making wreaths or decorations for friends and family and deliver them early so they can enjoy them through the holidays. Find hardly-used bundt pans in thrift stores, wash them, and bake delicious bundt cakes for gifts (including the pan). Make a double batch of fudge and fill holiday tins as gifts. Bake cookies or brownies and place them in plastic or glass containers as gifts. Chex Mix and other snack mixes are another great gift.
#5 Give Less Gifts – It really is true: It's the thought that counts. Instead of bombarding your friends and family with dozens of gifts, choose one or two thoughtful gifts to give them. They can be inexpensive but clever such as giving a whisk with the words "We Whisk You a Merry Christmas" as a label. Another idea is for siblings or co-workers to go together on an expensive gift for parents or the boss. Include a nice card with everyone's holiday message written on it. For the kids, try picking out 2-3 things that you know they want. Less is more this year!
#6 Say No to Secret Santa Exchanges and Other "Cute but Unnecessary" Gift Exchanges at Work, Church, School, etc. – Don't buy gifts for everyone you know, send cards instead. Less is more this year!
Use These Savings to Invest
#7 Do Say Yes to Family Gift Exchanges – There are some fun ideas including:
White Elephant exchanges where each person brings a gift and you draw numbers to choose a gift or steal one from someone else.
As Seen on TV where everyone brings a gift with that label on it and you choose or steal also.
Bring gifts with a theme like DIY, Kitchen, Garden, or Gadgets.
Draw names in November and buy one gift for that person
#8 Avoid Shopping in Malls or Shopping Centers – This will save you money by avoiding advertising and marketing gimmicks, and gas to drive there. Shop online and take advantage of free shipping and deals.
#9 Hold Virtual Family Gatherings – With the increased threat of Covid-19, we all need to limit our gatherings in person. I know that we're all suffering from 'Zoom fatigue" but it would be a great way to see your loved ones safely. You could take turns remembering a "Christmas Past" and sharing it. You could also share your hopes for future holidays. Someone could record your virtual gathering and send it out as a gift to everyone. Your precious family memories become the gift.
#10 Instead of Holding a Huge Family Holiday Dinner Try This Idea – I'm designating Sunday, December 20th as my "Holiday Open House: Covid Style." I'm making a schedule for small family groups to come to my backyard for some holiday coffee/cocoa, snacks and cookies and to receive their gifts from me. Each small group will be allotted about 90 minutes to visit with a 15 minute sanitation and restocking period in between visits. This way, I get to see my family, share some holiday cheer, and give them my gifts. I plan to start early and spend the day spending some holiday time together safely.
Enjoy the holidays and remember to take some time to just breathe and celebrate the magic of the season!